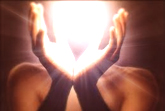 After receiving your request, and provided it is a serious and motivated one, we will answer you and we will tell you if we agree to treat your problem. Due to the amount of requests we have, this answer may take up to a week. To come to our decision, we firstly perform a distant diagnosis. You don't really have to do anything special for that, only to agree to be healed by us by applying with the online form at the Heal yourself page.
Generally after that, we follow a slightly deeper interview ( by skype , email or phone as your prefer ) to talk a bit more, and to confirm with you when the health care will start and how it will work.

As previously mentioned, unless you wish to travel to Costa Rica or if you wish us to come physicaly to your place (which may be possible dependent upon where you live), we base our health care on distance healing. We have healed many people this way, with a variety of issues in many different places in the world. Our health care sessions last approximately between 1 hour 15 and 1 hour 30 minutes. Depending on the nature of the problem, it is very common that up to four or five sessions of this kind may be required. We often perform them consecutively during the same week. We will give you the start date, so you can prepare, as usually you may feel tired after our health care, even if we do them remotely. It's a common effect we have observed with many patients.

Before performing the first set of sessions, we will also agree on a date for a check point. The idea is to get a clear feedback on the energy healing to eventually readjust some points. We can be in contact all the way through the process, and during the first sessions, but it's also important at a certain point to leave a gap, so that you can really experience the effects of our work on your health before we talk again. In general, this first check point happens 7 to 8 days after the first sessions.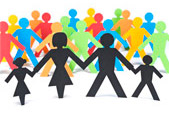 Please note, that application to our health care and energy healing must be performaed directly by the person in need of it. This is essential in the process, so if you know someone in need, please give them the url of this website. In the case that children require treatment, we ask that the parent responsible should contact us directly.
We spend a long time with our patients, and due to the large amount of requests we receive, we really ask our incoming patients to come with real problems, and moreover, we expect them to be really motivated by a sincere and honest desire to undertake this health care approach. Simple curiosity upon our methods not only kills the cat, but it also takes away the chance for a person in need to be healed, so we ask people without real health or well being problems to refrain from contacting us. If you are curious about the results of our work and medicine but not really in need of them for yourself, then firstly, Congratulations, you are blessed to have a good health! and secondly, look to your immediate surroundings for a person in the real need of health, and please give them the url of this website. They will thank you afterwards, and you will have done a good deed whilst satisfying your curiosity.

The fact that the energy healthcare is being performed distantly doesn't mean that you have nothing to do. We expect your active participation and attention throughout the whole process and we will give some more details once your request has been accepted.


All this being clarified, we will be pleased to attend you any time for an energy treatment. To apply only click here..