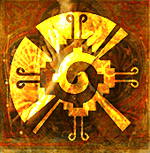 We are pleased to welcome you to our energy health center. We hope this online space will be helpful for you to meet or to recover one of the most important things for a happy and balanced life: that is good health or well being, be it physical, psychological or energetical!

This website is therefore dedicated to all people in the need to improve or regain their health and we have set it up upon requests from satisfied patients who wished to send us friends or relatives that needed care and healing. We have now the great pleasure to open it to everyone seeking a better health and balance.
Energy Health care and distant healing
Energy treatments we offer are based on a anthic natural energy medicine. You will find more details about it by browsing this site. The energy health care we offer at this website are mainly based on distance healing. In our daily practice, we also offer face to face consulting, but as our current base is at central america (costa rica) and as we are also travelling pretty much, distance healing has shown to be a very convenient way to heal for many of our patients.

The fact that the health care is being delivered in this way does not mean that nothing is expected or required from the person intending to heal, and we still expect from anyone interested in healing through our medicine, a serious involvement in the process. Distance healing stays the most flexible way to avoid you travelling thousands of miles to meet us in order to heal yourself with efficiency.
A Traditional medicine, opened to all without discrimination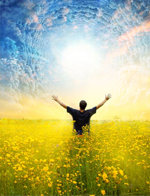 Our medicine is open to anyone without any sort of discrimination. Geographically, our current patients come from several countries located in the european and the american continent and we attend them in four languages (english, spanish, french, italian). Moreover, just as it applies for the majority of authentic healers, shamans, medicine men, from the origin of humanity until today, the healing and medicine gift is to be offered to anyone that needs it, regardless of its financial situation or its social condition. For this reason and to adapt to everyone's possibilities, our medicine is only based on donations after care.
Of course, in this economical world, these donations are very important for us to be able to serve but they are never received before we process the healing and they are never subject to a fixed price. Following the authentic shamanic and energy healers path, we long ago expressed the wish to use our healing gift and our medicine to help the ones in need. This became our mission and each new day when we wake up, after being grateful for being still alive in this amazing world, we consider this mission as a blessing and a gift that the universe and gods have put into our hands. We love to be of service and heal people and so we practice.
So again , welcome to our online energy medicine health center. We hope it will be for you as it has been already for many others. The entrance door has been opened for better health, and is an amazing way to improve your well being and your life balance. Please take your time to discover our pages and feel free to use the online form to apply for our health care, we will be pleased to reply, and if you require, to attend to your needs.